Fostering for Snooty Giggles
---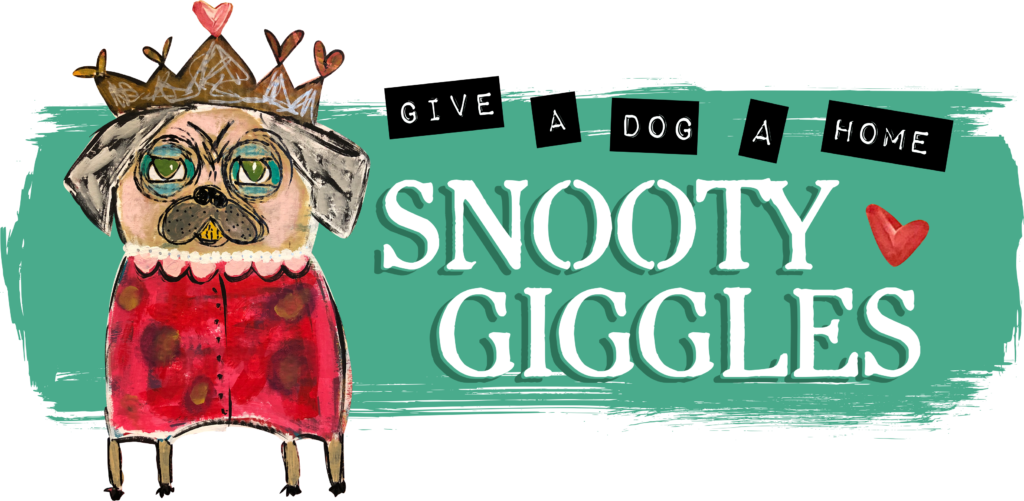 Fostering saves lives….point blank. Fostering is the number one need for volunteering in any rescue. Though fostering is sometimes challenging and hearts get broken when it's time to say goodbye, there is nothing more fulfilling than saving a dog's life and watching it blossom while in your care. To foster for Snooty Giggles you MUST live in the Middle Tn area and be able to access our Vet in Franklin, Tn.
Fostering takes dedication and LOTS of patience. Rescued dogs that come into our program may have been abused or neglected, and need special care and attention before their true personalities emerge. Though we do our best to temperament test before bringing a dog into our program…we do not always know their true personalities. We do NOT pull dogs that have a bite history or history of any aggression towards other dogs or humans. However, we do not always know a dog's history and what we see in the shelter may not always be the "true story". For instance, dogs that might be shy and timid in a shelter may be wild and playful once out of that environment and vice versa. However, please know that if you bring a foster into your home and it is not a good match after given ample time to adjust, we will move it to a more appropriate foster home. SGDR provides all supplies needed for fostering including food, crates, xpens, toys, collars, leashes, treats, etc. We are also responsible for all vetting expenses and fostering should never cost a foster family any extra money. Of course, many of our fosters are happy to take care of food and have many of the supplies already in their home, which is always a plus, but not a necessity!!!!
Some things to consider when becoming a foster…
Foster homes must be prepared for the unexpected. We are always here to help you through it!!!

Only dogs that have lived comfortably with children previously will be sent to foster homes with children under 10.

Your pets may be agitated by the arrival of a foster dog, but this transition is usually easy if you continue to give your pet lots of love and attention.

Accidents can and do happen, and we can never guarantee that any of our dogs coming into the program are house trained. Always assume the dogs are NOT housebroken and go into with a good open mind!

Foster dogs will thrive on routine and consistency, including regular feeding times and exercise.

Never be afraid to ask questions.

There will be an adjustment period where the foster dog may be scared or nervous; that is normal. Your foster dog may even not want to eat in the first 2 to 3 days.

Letting your foster dog go to a forever home can be difficult because you will grow to love your foster dog. Remember that you just saved a life and the joy in that override the tears you might shed on that first day when you say goodbye.
Our foster homes have saved countless dogs from uncertain fates in shelters and off the streets. Without them, we would not be able to do what we do.
---
Qualifications
All fosters are required to go through the same application process as adopters.
Foster parents must be 25 years of age.

Foster parents must be able to provide a safe, loving and stable environment for the foster animal in an indoor home.

In some instances, experience with animal behavior or medical issues is a plus, but is not necessary for all dogs.

Foster parents must have common sense and patience!!!! The first 48 hours of any new foster will make you wonder what you got yourself into, but by the second week, it generally feels like they've been there forever.

All dogs currently in a foster home must be spayed/neutered, up to date on shots, and current on preventatives for fleas and heartworm.
Duties and Responsibilities
The responsibilities of a foster volunteer include the daily care and maintenance of the foster dog(s), providing them with fresh food and water, and any necessary medications.
Making sure they are safe, comfortable, and socialized during their stay in your home is important. You should raise your foster dog the same way you would raise your own.

Foster parents are also responsible for communicating to the program foster coordinator and staff any needs or concerns, whether medical, behavioral or other. Do not wait until you can no longer handle a situation to contact us thinking it will work itself out. We have trainers and support that can help in situations before they get out of control.

Foster parents must be able to transport their foster animal(s) to and from veterinarian appointments if at all possible. We do have a few volunteers in some areas that can do vet transport, but those volunteers are slim.

Foster parents should actively participate in finding their foster animal(s) their forever homes, by communicating updates and pictures to the group. It is a huge benefit to your foster dog to keep his or her story going on our Facebook page. We cannot do this unless you send us this information or better yet, post regularly on the page so that we can share!!!
Time Commitment
The time commitment required in being a foster parent varies depending on the animals you are caring for. We cannot guarantee how long it will take a dog to be adopted. If you cannot make that commitment, maybe temp fostering is the better alternative for you and just as needed for us!!! We use temp homes in various situations, such as regular fosters going out of town, in emergencies, or when a dog needs to be pulled, but a regular foster may not be open for a few days to a week.
Back to Top